Ammonium sulfate CAS 7783-20-2 is white or off-white granule, easily soluble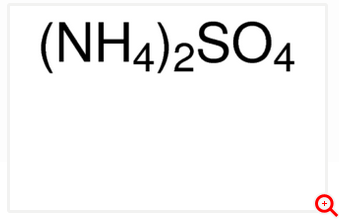 in water. Aqueous solution appears acid. Insoluble in alcohol, acetone and ammonia, Easily deliquesce.

Ammonium Sulphate is an inorganic salt with a number of commercial uses.The most common use is as a soil fertilizer. It contains 21% nitrogen and 24% sulfur.The primary use of ammonium sulfate is as a fertilizer for alkaline soils. In the soil the ammonium ion is released and forms a small amount of acid, lowering the pH balance of the soil, while contributing essential nitrogen for plant growth. The main disadvantage to the use of ammonium sulfate is its low nitrogen content relative to ammonium nitrate, which elevates transportation costs. It is also used as an agricultural spray adjuvant for water-soluble insecticides,herbicides, and fungicides. There, it functions to bind iron and calcium cations that are present in both well water and plant cells.
Specification
Appearance White Crystal
Nitrogen (%) ≥ 21.0
Free Acid (H2SO4) (%) ≤0.20
Iron(Fe) (%) ≤ 0.007
Arsenic (As) (%) ≤0.00005
Heavy Metal (PB) (%) ≤0.005
Water insoluble ( %) ≤0.5
Moisture (%) ≤0.5
Applications
- Used in biochemical, textile, leather making,medicine and food industry;
- Used as fertilizers or directly as fertilizer in agricultural industry.
Packaging
20/25/50Kg plastic woven bag with lining or 500kg /1000kg /1100kg/1200kg Jumbo bag.
Pallet or shrinkwrap on buyer's demand,20-27MT/20'FCL