Veratric acid CAS 93-07-2 is off-white to light yellow powder ,soluble in ethanol,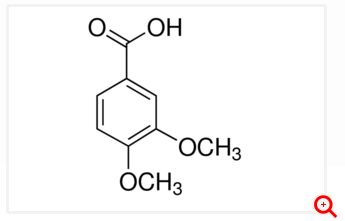 ethyl ether. Almost insoluble in water, slightly soluble in boiling water.
Specification
Appearance White Crystalline Powder
Assay ≥99.0%
Melting Point 181.0-183.0℃
Water ≤0.5%
Ash content ≤0.5%
Other impurities ≤0.5%
Applications
Veratric acid is often used as pharmaceutical intermediates.
Veratric acid is a phenolic acid which can attenuate blood pressure and oxidative stress.
Packaging
25kg/fiber drum