Beta-arbutin CAS 497-76-7 Alpha-arbutin CAS 84380-01-8 is white powder or needle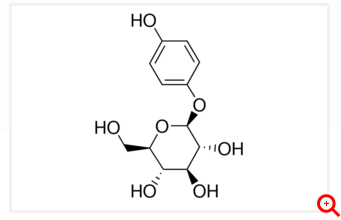 crystal. Soluble in water, methanol or alcohol, partially soluble in cold water, insoluble in aether, chloroform or benzene. Arbutin is extracted from plant. It inhibits tyrosinase and thus prevents the formation of melanin. Arbutin is therefore used as a skin-lightening agent.
Specification
Assay 99.50%min
Loss on Drying 0.5%max
Residue on Ignition 0.5%max
* Please refer to Certificate of Analysis for more information
Application
- Skin lighten, Whiten and dispell fleck
- Beta Arbutin Prevents ultraviolet radiation.
- Beta Arbutin Enhances immune system.
- It is good for our enteric disease.
- It has antiphlogistic and analgesic function to burn and scald.
Packing
25kg/drum (25kg net weight,28kg gross weight; Packed in a cardboard-drum with two plastic-bags inside;
Drum Size: 510mm high, 350mm diameter)
OR 1kg/bag (1kg net weight, 1.2kg gross weight, packed in an aluminum foil bag) or as per your request.