Potassium iodide KI is an inorganic compound with the chemical formula KI.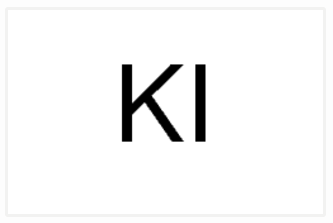 This white salt is the most commercially significant iodide compound. It is less hygroscopic (absorbs water less readily) than sodium iodide, making it easier to work with.
It is stable under normal temperature,
Stable under normal conditions; Moisture and light sensitive.
I
75.7% min
Loss on drying
1.0% max
Heavy metals
0.001% max
Iodate 7 ppm max
Application
- Medical formulation
-
Used as photographic emulsion and mordant in photosensitive materials
- U
sed for thyroid blockade, thyroid storm and also as an expectorant