Hydrocortisone acetate CAS 50-03-3 is a kind of adrenal cortical hormone drugs,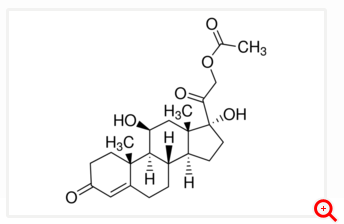 cortisol, also known as acetic acid white crystalline powder, odourless, taste bitter. Melting point of 216 ~ 222 ℃, show dextral light. Slightly soluble in ethanol, ethyl ether, chloroform, acetone, insoluble in water
Specification
Appearance White crystalline powder
Assay, % 97.0~103.0
Specific Rotation +158°~+167°
Total impurities, % ≤1.5
Highest impurity, % ≤1.0
Impurities, % ≤1.0
Loss on drying, % ≤10.5
Application
1) Mainly for the treatment of rheumatoid arthritis, rheumatic fever, gout, bronchial asthma.
2) Injection for tuberculous or purulent meningitis, tuberculous pleurisy, empyema, arthritis, tenosynovitis, tendon strain, sprain, nodular prurigo, lichen planus and the like.
3) Cream for atopic or seborrheic dermatitis, pruritus. such as eye drops for a variety of eye inflammation.
4) Eye drops for a variety of ophthalmia.
Packaging
1kg/tin,5kg/tin,2tin/carton.