p-Toluenesulfonic acid (Para-toluenesulfonic acid, PTSA or pTsOH) is an organic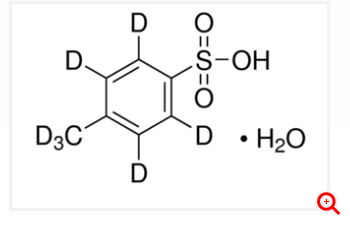 compound with the formula CH3C6H4SO3H. It is a white solid that is soluble in water, alcohols, and other polar organic solvents. P-Toluene sulfonic acid PTSA is colorless or white ,and needle shaped crystal or crystallne powder. It dissolves in water, ethanol, aether, benzene, has medium toxicity, and is pungent to the skin, eye. Melting point: 38 °C(anhy.)103.5 °C(mono.)Solubility: water soluble,H2O: 0.1 g/mL, clear.
p-Toluenesulfonic acid PTSA divides into PTSA monohydrate CAS 6192-52-5 and PTSA anhydrous CAS 104-15-4.

Specification
| | | | | |
| --- | --- | --- | --- | --- |
| Item | Tech | Pharma | Extracted | Reagent |
| Total acidity %(sulfonic acid) | 93/95 | 95/97 | 97/99 | 98/99 |
| Free acid, %≤ | 3 | 2/1 | 0.7/0.5 | 0.1 |
| Water, %≤ | 4/2 | 3.5 | 2.3 | 1.9/0.9 |
| Fe++, ppm≤ | 70/50 | 50/30 | 30/20 | 20/10 |
| Ignition residue, %≤ | / | 0.2 | 0.2 | 0.02 |
| Alcohol solution test | / | Qualified | Qualified | Qualified |
| Water solution test | / | Qualified | Qualified | Qualified |
| Color | White | White | White | White |

Application
Organic synthetic intermediate
- Explosive
- Resin
- Polyether
- Cosmetics
- Tobacco
- Food

Catalyst and Stabilizer
- Esterification
- Dewatering
- Alkylation
- De-alkyl
- Aggregation

Pharma industry
- Doxycycline
- Dipyridamole
- Naproxen
- Amoxicillin

Packing
25kg per bag, 20mt per 20"FCL without pallets