TNJ Chemical is the largest supplier of Cetyl alcohol (C16 alcohol) from China with raw materials from Southeast Asia.
Cetyl alcohol (C16 alcohol), a white crystalline form, is insoluble in water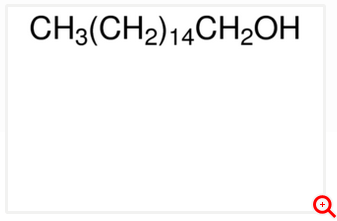 under ambient conditions, but it is soluble in solvents such as acetone, ethanol, ethyl ether, isopropyl alcohol and tricholorethylene.
Cetyl alcohol, composed of C16(98% min), is a waxy white solid under ambient conditions with a mild soapy odor. Additionally, cetyl alcohol is one kind of inert chemical material whose chemical property is very stable in common conditions. Cetyl alcohol contains pure cetyl alcohol(C16) and mixed cetyl alcohol which contains three main kinds, i.e., C18:C16=5:5; C18:C16=7:3; C18:C16=3:7. However, the pure alcohol (C16) is the most widely used in the production.
Specification
Appearance White crystalline
Melting point, ℃ 50.60
Color, Hazen 20
Acid value, mgKOH/g 0.05
Saponification value, mgKOH/g 0.27
Hydroxyl value, mgKOH/g 229.85
Iodine value, g/I2/100g 0.52
Moisture, % /
Main components, % 99.33
Alkane, % 0.29
Carbonyl value, ppm /
C6, % /
C8, % /
C10, % /
C12, % /
C14, % 0.12
C16, % 99.33
C18, % 0.04
C20, % /
RH, % 0.29
Other contents, % 0.22
Application
The applications of Cetyl alcohol is for alkyl amines, aluminum rolling lubricants, tertiary amines, antioxidants, concrete anti-spalling agents, cosmetics, defoamers, ethoxylates, halides/mercaptans, lubricant oil additives, methacrylates, phosphated alcohols, plasticizers, plastic lubricants/mold release, polymerization stabilizers, sulphation, sulfated ethoxylates, and epoxy resin diluent.
Cosmetics application: cetyl alcohol can be used for the production of cosmetic raw material. It has strong penetrfation into our skin so that it is widely used as a main component in many cosmetics. As the raw material of cosmetics, the cetyl alcohol can come from natural alcohol and also from animal oil. And even, the one from animal oil used in cosmetics can be more exquisite and tender in the actual use. However, our main raw material is from crude palm kernel oil.
Pharmaceutical application: cetyl alcohol is used as the ointment substrate in pharmaceutical purpose. It helps the active ingredients to penetrate into our skin so that the curative effect is achieved.
Food addictives: cetyl alcohol, a kind of natural fatty alcohol, can be directly eaten. Now, cetyl alcohol is applied into more and more food stuff and desserts to rich their tastes. Used in the food production, it helps enhance food flavor and color.
Packing
25kg per woven bag, 640 bags(16 tons) per 20" container without pallets; It can be loaded 15 tons if palleted.
25kg water-proof kraft paper sack, 560 bags(14tons)per 20" container without pallets.