MIBC 99% CAS 108-11-2 is colorless liquid, slightly soluble in water, an organic chemical compound used primarily as a frother in mineral flotation. It is also used as a solvent, in organic synthesis, and in the manufacture of brake fluid and as a precursor to some plasticizers.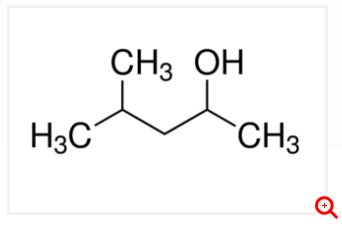 Specification of MIBC
Appearance Colorless liquid
Assay,% 99.5 Min
Acidity 9(HAC),% 0.005 Max
Moisture, % 0.1 Max
Application of MIBC
In the lead-zinc around the world,fine grade copper ore and molybdenum sulfide ore and non-ferrous metallic mineral excellent foaming agent is mainly used for non-ferrous oxide ores or mud containing a large quantity of foaming agent during the separation. copper is widely used in gold processing,to improve the quality of concentrate particularly effective.
• Solvent for nitrocellulose and ethyl cellulose lacquers
• Extraction solvent for essential oils for flavors and fragrances
• Chemical intermediate for higher alcohols, surfactants
• Process solvent for soaps
Packing
160kg/drum,80drums/20"container
Storage & Transport
Stored in cool and airy place; away from fire and heat; handle with care;no breakage, avoid leakage.It is valid for 2 years under proper condition.
MIBC is classified as Dangerous Good for transport (UN 2282, Class 3, Packing group III)
Please refer to MSDS for more information about Safety, Storage and Transportation.