1,2-Hexanediol CAS 6920-22-5 is a colorless transparent liquid, can be mixed with a variety of organic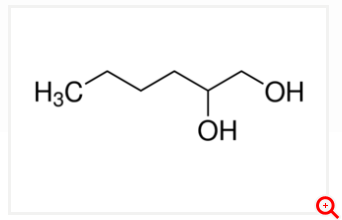 compounds in any proportion,no corrosive. 1,2-hexanediol is a highly effective and mild coupling agent and humectant. It is especially useful when bonding silicone products and can be used at lower concentrations than many other coupling agents, therefore reducing its irritation likeliness.
Specification of 1,2-hexanediol
Appearance Colorless and clear liquid
Assay,% (G.C.) ≥ 99.0
Moisture,% ≤ 0.50
Application of 1,2-hexanediol
1) Pharmaceutical Intermediates.
2) Used in Jetprinter Ink and Paint, Printing Ink Reducer.
3) Diluting agent for Flavors and Frangrance and Organic synthetic intermediates.
4) It can be used for cosmetics.
Packing
190kg/ plastic drum
80drums (15.2mt)/20''container without pallet
80drums (15.2mt)/20''container with pallet (4drum/pallet)