2-pyrrolidone CAS 616-45-5 is colorless transparent Liquid. It is miscible with water, alcohol, ether,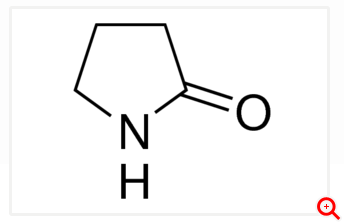 chloroform, benzene, ethyl acetate, carbon disulfide and most organic solvents in any ratio; and be insoluble in petroleum ether. Store at room temperature. Its melting Point is 23-25° C (lit.) (2-pyrrolidone may crystallize when temperature is below 23-25℃). Boiling Point is 245° C (lit.) and Density is 1.12 g/mL at 25° C (lit.)
Specification of 2-pyrrolidone
Assay 99.50%min.
Water 0.10%max.
Color 20 max.
Refractive index (@20C) 1.482-1.486
* Please refer to the specific Certificate of Analysis for details.
Application of 2-pyrrolidone
2-pyrrolidone is an important chemical raw material and high-polarity organic solvent. It is widely used in the pharmaceutical, textile, cosmetic, solvent, electronic cleaning and other industries.
-- to produce inks and iodine
-- to produce synthetic resin
-- to produce pestiside
-- to produce polyvalent alcohol
-- as the raw materials of polyvinylpyrrolidone,poiyamide-4 fibre and piracetam etc.
Packing
200kg/galvanized or plastic drum 80 drums=16mt/20"FCL;
1,000kg/IBC, 20 IBC=20mt/20G"FCL
Storage & Transport
Stored in cool and airy place; away from fire and heat; handle with care; no breakage, avoid leakage. It is valid for 3 years under proper condition.
2-Pyrrolidone is classified as Dangerous Good for transport (UN 2810, Class 6.1, Packing group III)
Please refer to MSDS for more information about Safety, Storage and Transportation.