We are very happy to introduce you nitroethane which is our key product since from 2001 when our company established. TNJ Chemical is the top supplier of nitroethane from china more than 15 years .If you want to know more,please contact [email protected]
Nitroethane (CAS 79-24-3) is an organic compound having the chemical formula C2H5NO2.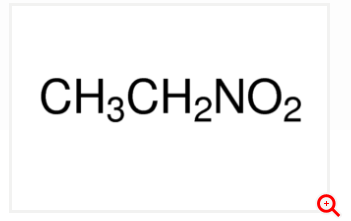 Similar in many regards to nitromethane, nitroethane is an oily liquid at standard temperature and pressure. Pure nitroethane is colourless and has a fruity odor.
Specification of Nitroethane
Appearance Colorless to slight yellow cler liquid
Assay ≥99%
Density 1.01-1.09
Refractive index 1.36-1.42
Boiling point 112-115oC
Water ≤0.2%
Total impurities ≤1%
Single rity ≤0.5%


Application of Nitroethane
1) Nitroethane is used as a solvent, pharmaceutical intermediates, explosives, rocket fuel and analysis of chemical reagents, etc.
2) Like some other nitrated organic compounds,

nitroethane

is also used as a

fuel additive

and a

precursor to explosives

.
3)
Nitroethane
is a useful

solvent for polymers such as polystyrene

and is particularly useful for dissolving cyanoacrylate adhesives. In niche applications, it has been used as a component in artificial nail remover and in overhead ceiling sealant sprays.
Packaging
200 kgs/drumx80 drums=16tons/1x20''FCL
1000kgs/IBC drumx20drums=20tons/1x20''FCL

Storage
Normal measures for preventive fire protection.
Conditions for safe storage, including any incompatibilities
Store in cool place. Keep container tightly closed in a dry and well-ventilated place.